There Is Fiction In The Space Between
Alina Chau is an award-winning artist. You may know her past animation work on projects such as Star Wars: The Clone Wars. What you may not know is that she quit her job at LucasArts in order to pursue her own artistic dreams! Today, she is an author & illustrator whose palette, plants, & people absolutely blow me away. I have read every one of her books available at my library. Her words & watercolors are overwhelmingly beautiful.
Alina Chau, Illustrator
Bonnie's Rocket written by Emeline Lee Bonnie wants to build a rocket ship. Hundreds of miles away, her Baba is developing equipment for the Apollo 11 space mission. This story follows Bonnie as she tries several different rocket designs & gets letters from Baba talking about their work. The book includes several different rocket-building activities for children! It is best for ages 5 & up. If you have space-obsessed 3-4 year olds, you might be able to read it in sections as it is a bit long & wordy for small children. The activities look very fun & require supervision. A great book! If I worked with slightly older children I would definitely have this in my classroom.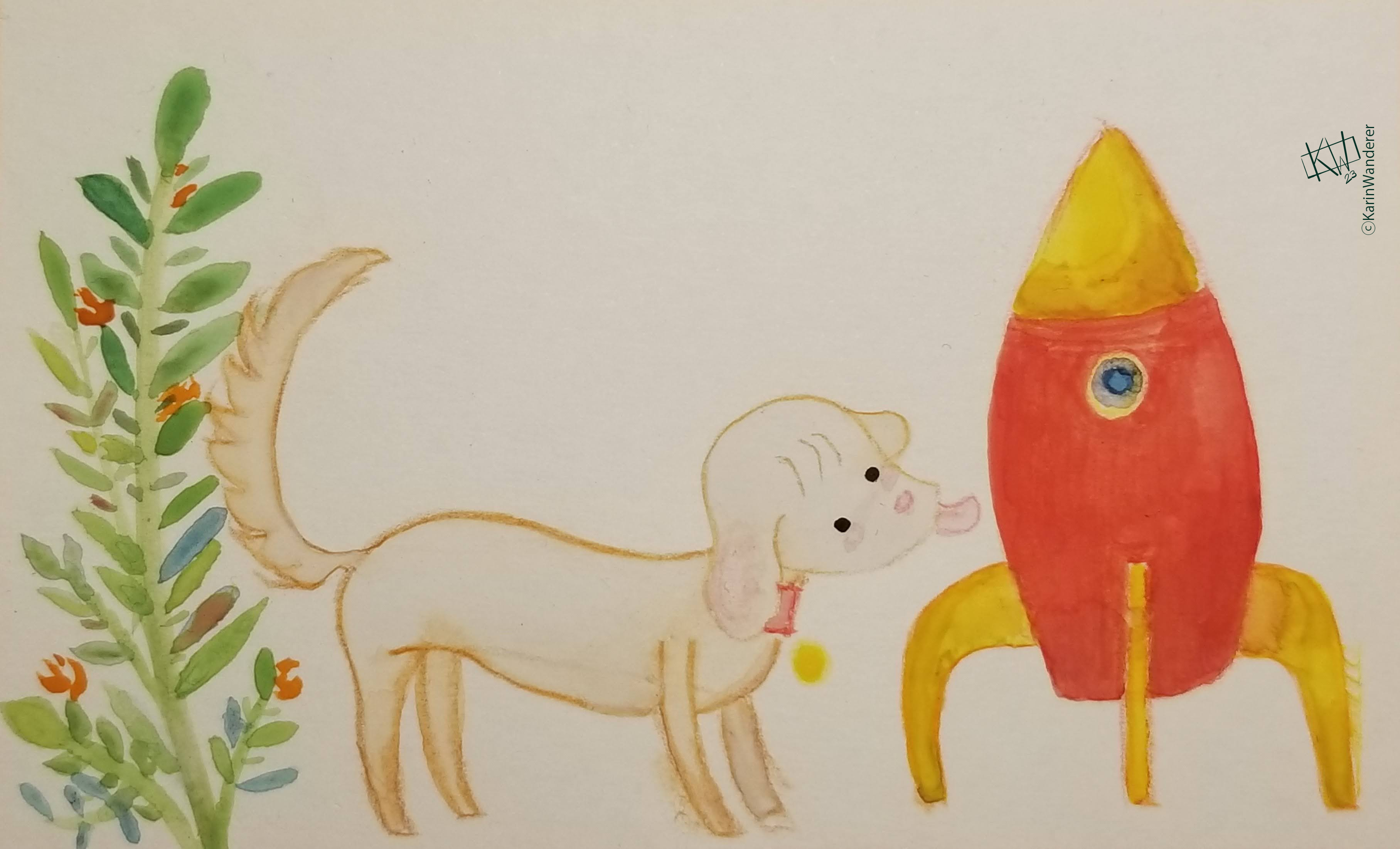 I spent more time than I should have painting scenes from Chau's books this week
Lunar New Year written by Hannah Eliot This sweet book introduces the readers to the Chinese Zodiac & Spring Festival by showing how one family celebrates, taking the time to briefly explain the significance of their traditions. The illustrations are beautiful & detailed; there is so much to talk about on every page! A very fun & informative read, good for preschoolers as well as older children.
The Rise (and Falls) of Jackie Chan written by Kristen Mai Giang As you may have guessed from the title, this is a biography about the powerhouse stuntman & brilliant actor Jackie Chan. This book goes out of its way to emphasize how hard he trained & how careful he is about his work. I loved learning more about Jackie Chan's life! This book would be good for ages 4 & up. There is a bilingual edition but I have only seen the English one.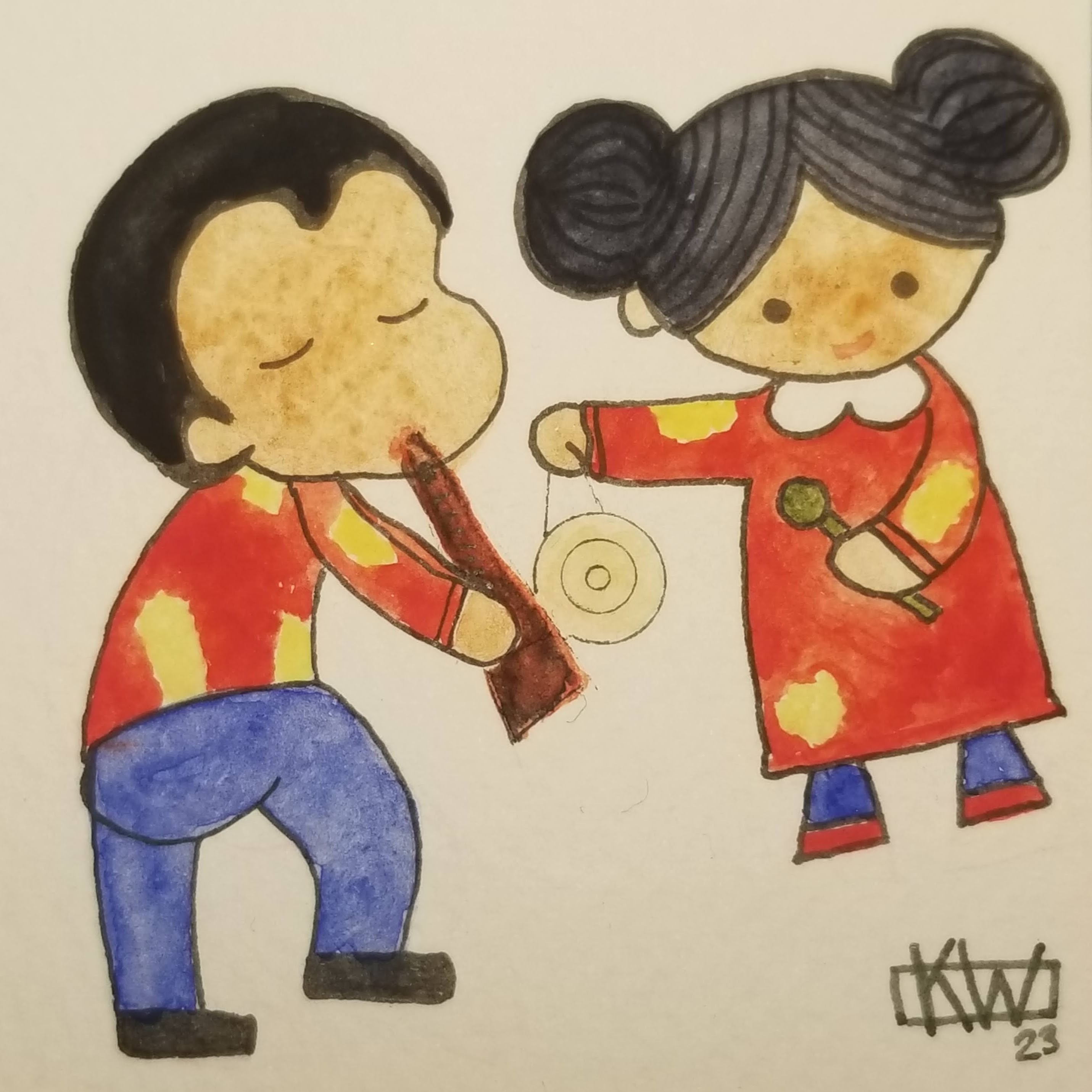 Double Happiness written by Nancy Tupper Ling In a series of illustrated poems we follow our main character as she & her family moves very, very far away from her Aunt & Uncle & Nai Nai to a new home. This is a great book for children ages 5-8, with a very sweet story that demonstrates healthy coping mechanisms for dealing with something as emotionally stressful as moving house.
The Nian Monster written by Andrea Wang Three days before Chinese New Year, Xingling's grandmother explains how many of their traditions are meant to keep the Nian Monster away. It's a good thing she does, Nian returns to eat the city that very day! Can Xingling use her wits to save the day? I love both the story & the illustrations so much! Especially the paintings of the monster, which manage to be bright & colorful & intimidating all at once; that is a hard balance to strike! I would read this with anyone 3-5 years old, but older audiences will probably enjoy it, too.
In the Spirit of a Dream & We Are the Change, both collaborations with many artists I enjoyed both these books quite a lot! Unfortunately I read them so long ago I don't remember specifics. It's definitely worth checking out if your library has them!
Alina Chau, Author/Illustrator
Marshmallow & Jordan I absolutely love Marshmallow & Jordan! I sat down to read just the first few pages of this graphic novel one Saturday morning, & ended up finishing it in one sitting. On her way home from school, Jordan hears crying. She finds that it is a white elephant crying over their injured leg, & decides to bring it home to take care of it. The rest of the story is even more magical than the beginning! The characters are well-crafted & believable in a way most authors don't manage when writing tweens/teens. Characters who use wheelchairs are few & far between in comics. Chau clearly put a lot of work into understanding how the main character would navigate her world in a wheelchair, & it shows. The character designs & environments are beautiful! The story is so compelling; it made me care about sports just because Jordan & the other characters do! This graphic novel is recommended for ages 8-12, but I think older readers will also like it.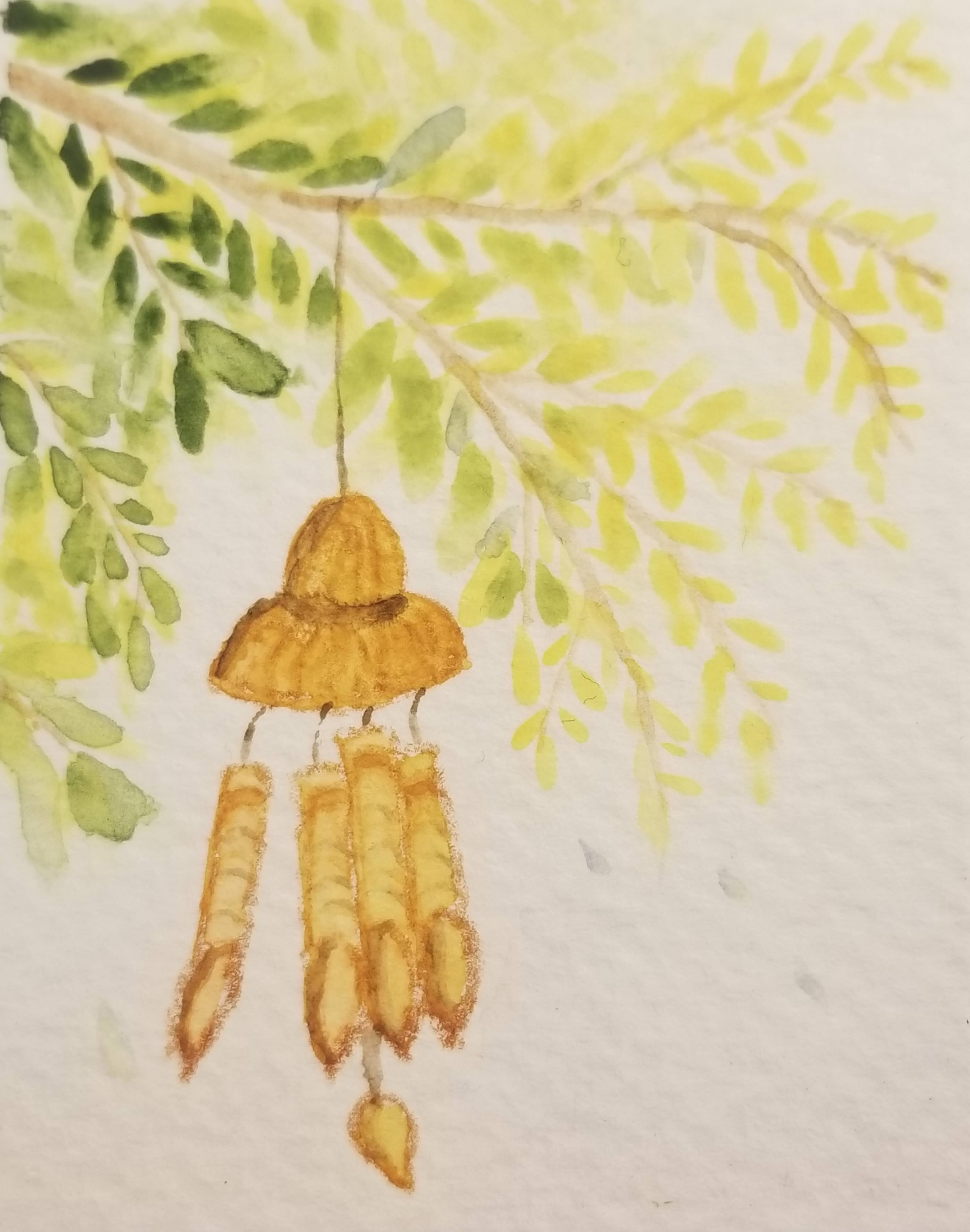 Alina Chau, Unstoppable Force Of Nature
Chau's creativity seems to know no bounds. Her style works well with many artists/authors. This article only managed to cover a small portion of her work; I had to cut myself off because it was getting so long. I look forward to seeing what she creates in the future!
Would you like to know more about a specific picture book or comic book illustrator? Let me know on Mastodon or Ko-Fi!
Buy my artwork on mugs, notebooks, & stickers in my SPRING SHOP!
Donate to support my works & get cool perks on Ko-Fi
See everything else I do over on Mastodon.Art
All pictures posted are my own work.
All reviews are my own unpaid & unsolicited opinions.